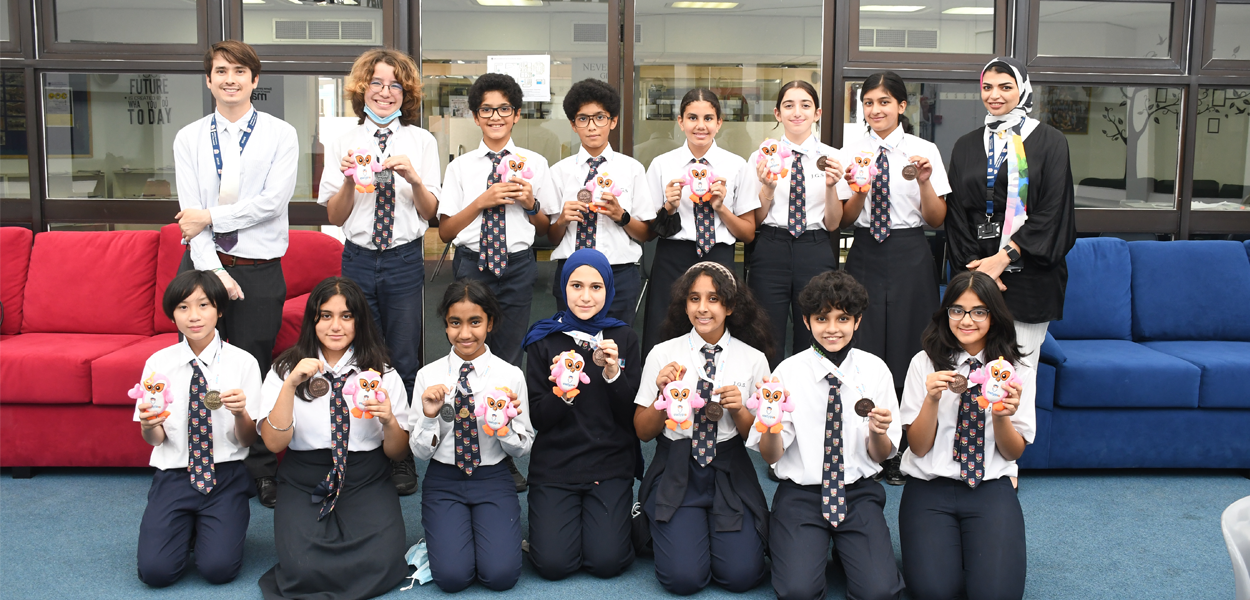 In the Grammar School both our academic curriculum and our pastoral approach is guided by the JPGS vision and its definition of learning. Our aim is that all our pupils are happy and successful in school.
Our School Vision:
A diverse community dedicated to educating brave, innovative and confident children to their highest academic and creative potential.
JPGS Definition of Learning:
The acquisition, retention and application of knowledge and skills through explanation, experimentation or experience which leads to a transformation of thinking, increased capability and behavioural change in the future.
As such the Grammar School offers a comprehensive and academically rigorous British curriculum. It has a culturally diverse pupil body comprising of approximately 400 pupils from Years 7 to 13.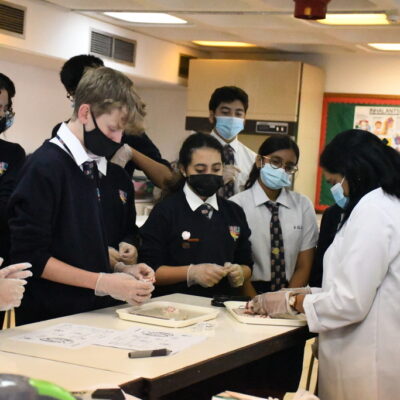 Classes meet together every morning in tutor groups from 7.40am until 8.00am. There are at least three assemblies per week. These include: Whole-School, House, Key Stage and Year Group Assemblies. Teaching groups comprise of pupils from the same year group and pupils in Key stage 3 learn together mainly in their teaching group.
The Grammar School building itself has 6 fully equipped science laboratories, 2 fully equipped computer laboratories and approximately twenty teaching classrooms, suited on a subject basis. There is also a Sixth Form study/relaxation area. On the wider campus there are two dedicated art classrooms, a dedicated music base, an extensive library facility, a sports hall, gymnasium, swimming pool, an Astroturf pitch and a cafe serving healthy food and drink options.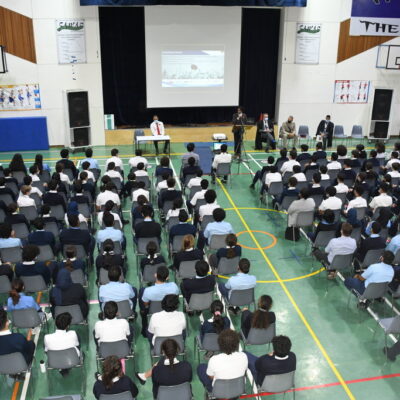 In line with our vision statement, the Grammar School aims to provide a stimulating and challenging academic programme that will develop the individual's natural curiosity and instil in each pupil a desire to learn.
The Grammar School has a culturally diverse pupil body and wants to ensure that when pupils leave JPGS they are confident 'citizens of the world' and will be able to succeed wherever they may be equipped with skills necessary to work with people from all walks of life.
The school aims to nurture an environment that is positive, encouraging and inclusive. Effective teaching and learning can only take place in an atmosphere where high expectations and standards of good behaviour are set as prerequisites.
Pupils are encouraged to focus on achieving their full social, emotional and academic potential.
As a school our aim is to help and support pupils to engage in responsible thinking in preparation for life as an adult and to become life-long independent learners, in essence, happy and well-rounded individuals who are successful.
Options Booklet IGCSE 2023-2024